Be part of God's plan for Him to be loved by every people.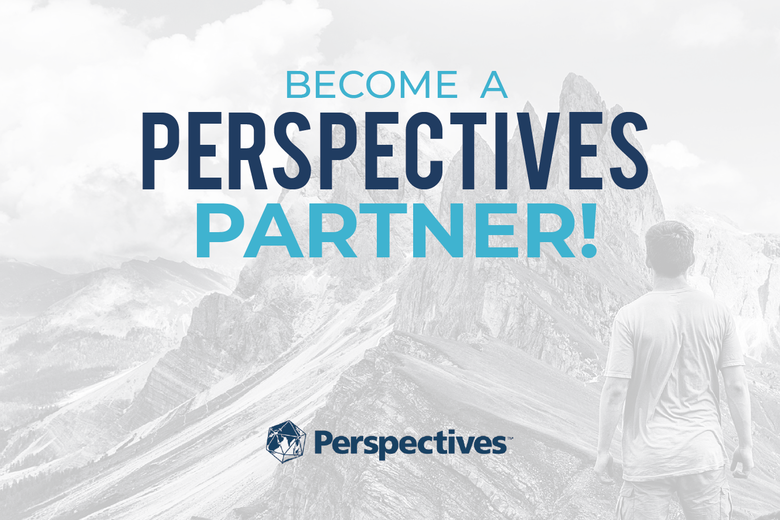 You have a vital role to play!
For 45 years, Perspectives has been a significant force in awakening the church to the global command of Christ to reach every tribe and people group for His glory. This summer, Perspectives is seeking 1000 individuals compelled by the Great Commission, to commit to at least $10 a month and daily prayer for this ministry.
Currently over 180,000 alumni in the United States and 60,000 globally have experienced the 15 dynamic lessons of the Perspectives course. It has changed the trajectory of their lives by giving them vision, purpose, and passion.
After Perspectives....
19% of alumni go long term (6 months or longer) to the nations,
61% increase is those who send workers,
21% increase in those who are mobilize others to go,
23% increase in welcoming internationals at home,
and 66% increase in those interceding before the throne for unreached peoples.
You can partner through the Strategic Giving intiative to support this movement of World Christians, transformed by Perspectives, to impact the world. Your partnership enables us to steward and grow the movement through technological, administrative, and promotional development.
Please join the Perspectives movement today by becoming a Strategic Partner.
BY BECOMING A STRATEGIC PARTNER, YOU WILL:
Receive our Perspectives Annual Report

Receive our Perspectives Prayer Calendar download

Receive Quarterly ministry updates

Support improvements to existing infrastructure

Facilitate new areas of ministry development
"Declare His glory among the nations, His marvelous works among all the peoples!" (Psalm 96:3)
God has a "world-sized" role for every Christian in His global purpose. Whether people go to distant countries or stay at home is a secondary issue. The primary issue is what most people are hungry to discover: vision to live a life of purpose. Discovering that vision makes this course valuable, and perhaps crucial, for any Christian.
QuickDonate
Enter an amount to donate to our general fund: